If you've been to LOGE Bend, you might have met Todd, our General Manager. He does it all and then, when he's done for the day, he's off doing even more–biking, volunteering, catching a local show. We were lucky enough to get some quality time with him and talk about what's happening at LOGE this summer.
Hey Todd! Before diving in, let's do a quick round of Let's Get to Know You.
Beer, wine, or mocktails? Red wine, room temp ❤️
Stickers on your water bottle or squeaky clean? Definitely stickers!
First and last concert you went to? First was Cheap Trick! And the last was Call Down Thunder, a Grateful Dead cover band, who will be at LOGE Bend for our free Summer Jams series on August 19th. You have to check 'em out.
2 truths and a lie > This is fun. Ok, so I bought a 21-foot sailboat for $150 and named it One-Fifty. I had dreadlocks in college. I have spent a lot of time building and working on a trail here in Bend, and then got to name it Funner.*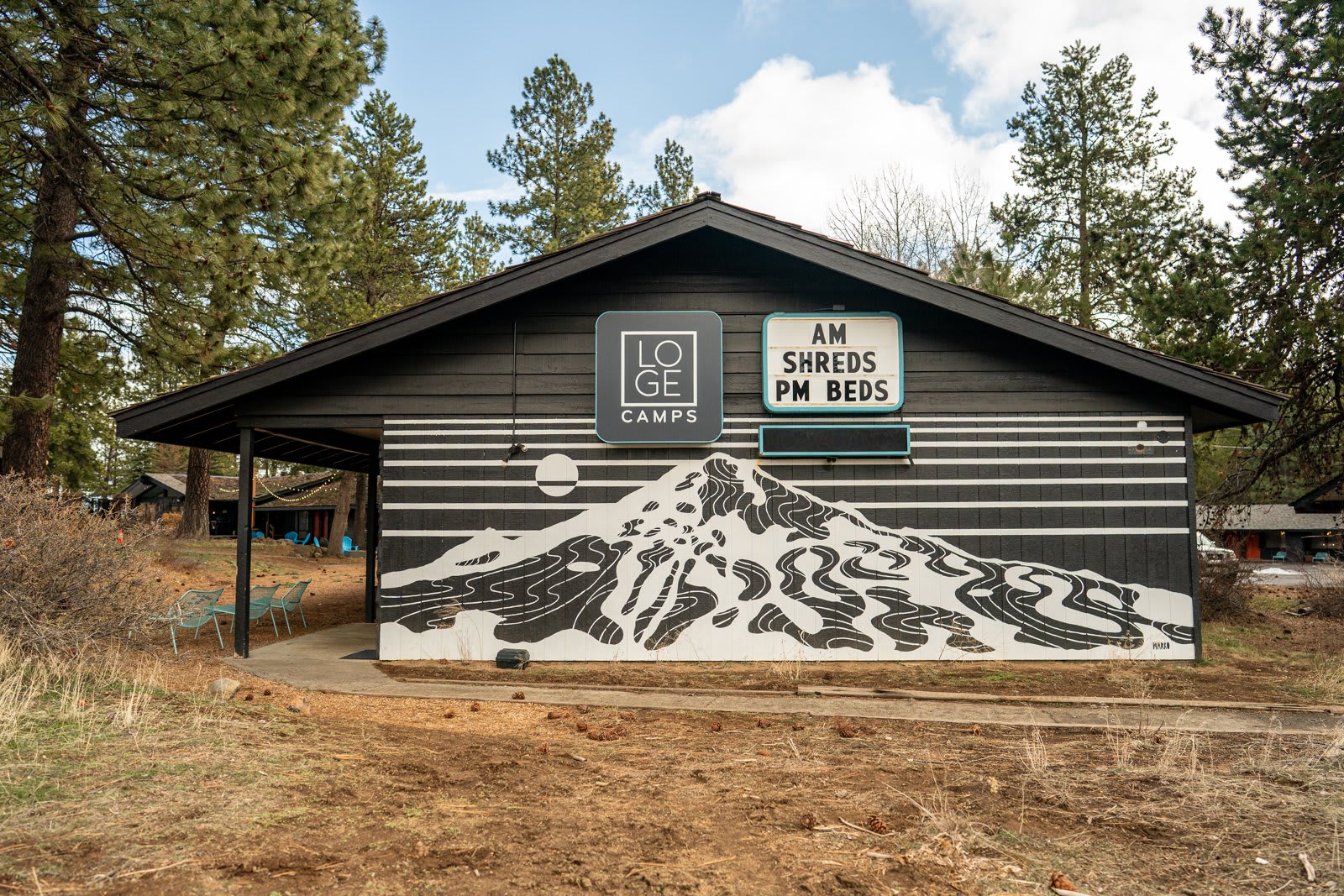 Okay, now that we're all best buds, we're wondering how long have you been working for LOGE and what drew you to work for a place like LOGE?
I've been at LOGE Bend for a little over a year and a half. Before LOGE, I've been involved with the Central Oregon Trail Alliance for maybe 17 years now and have experience with the outdoor industry, so it was an easy transition to go into the hospitality-meets-outdoors world. As for what drew me to LOGE, I just love that whatever adventure interests you, we get to be your basecamp for it. Big or small. Whether you're a novice or pro. We really enjoy being a place that fosters good times outside.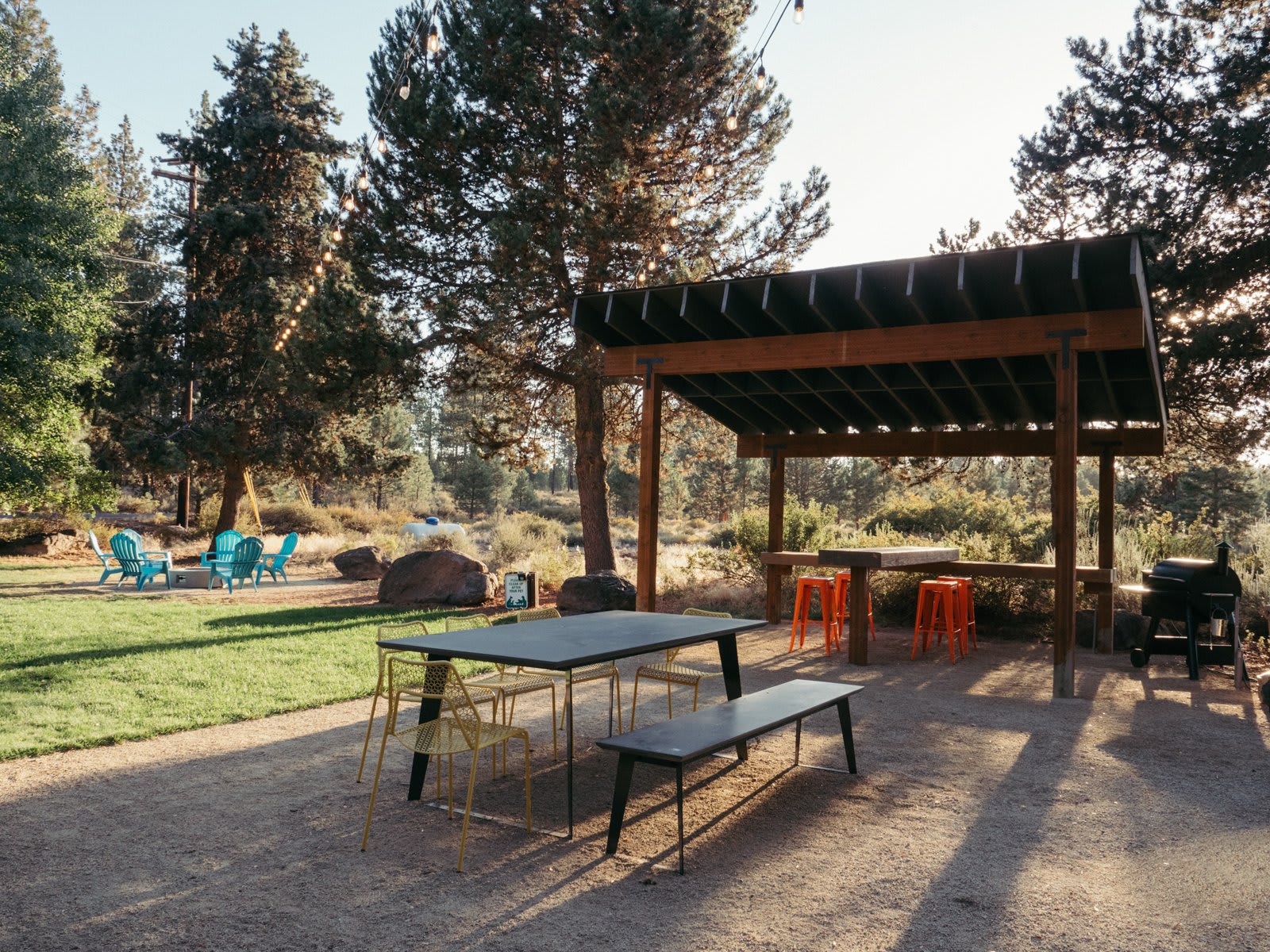 What's your favorite part about working at LOGE?
That I get to do something different every day, including helping the guests–pointing them in the right direction, where to go ride their bikes, or the best spot to float the river. But also, the property is gorgeous. We have mature ponderosa pine trees that are probably 150-200 years old. There are owls who live on the property, and when I start the day, they like to hoot in the morning. We border the national forest on one side, and we have trails that come right off the property. So, I really feel at home when I work here.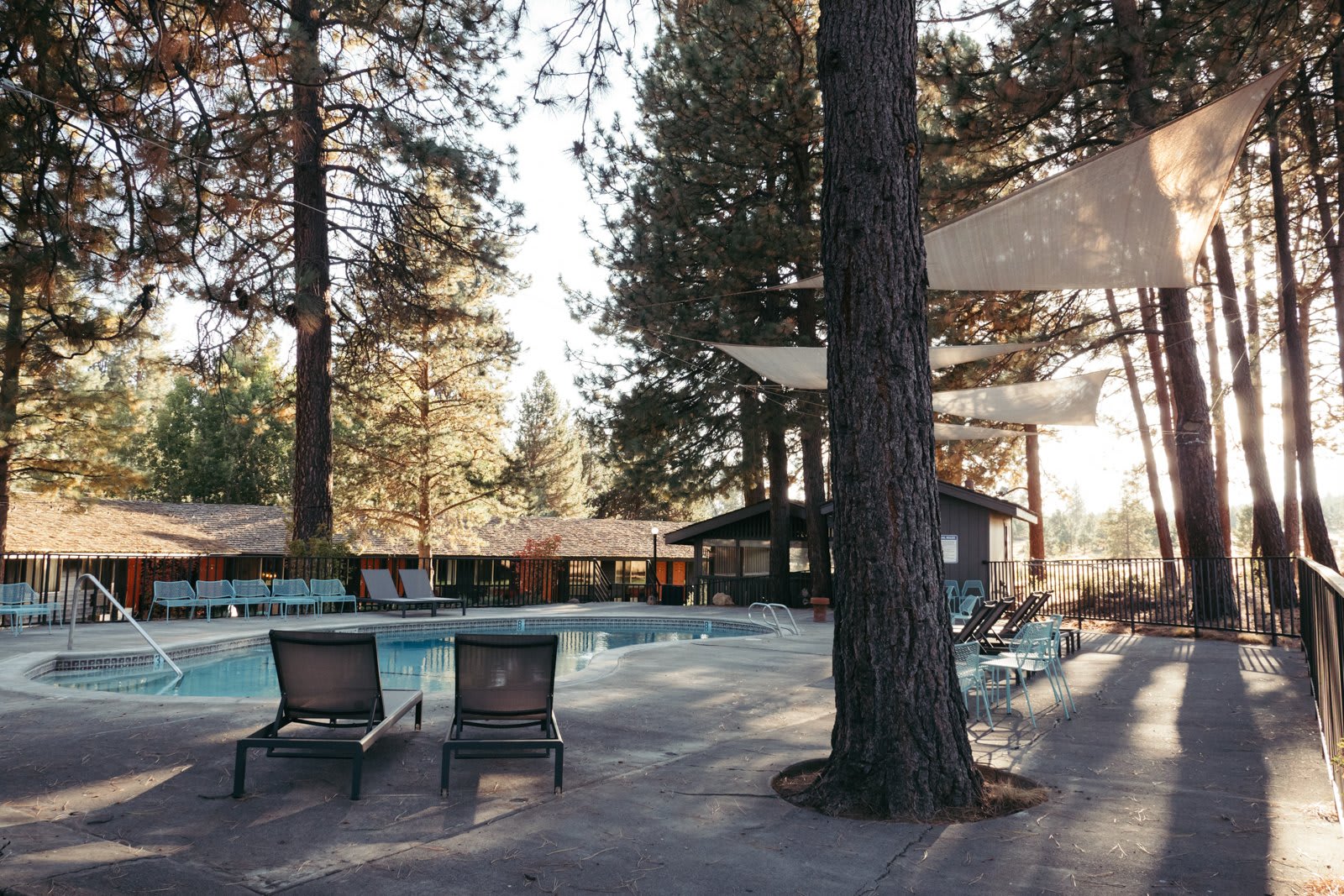 We hear there might be some plans for renovations at Bend. Tell us more.
Yep. We're planning on full room renovations, including the bathroom and the furnishings. Some of the mechanical parts of the room, like the AC and heat will get updated. The pool is getting renovated, and we're getting a new stage. We're excited that things will be happening sooner than later, but we don't have a timeline yet, so stay tuned.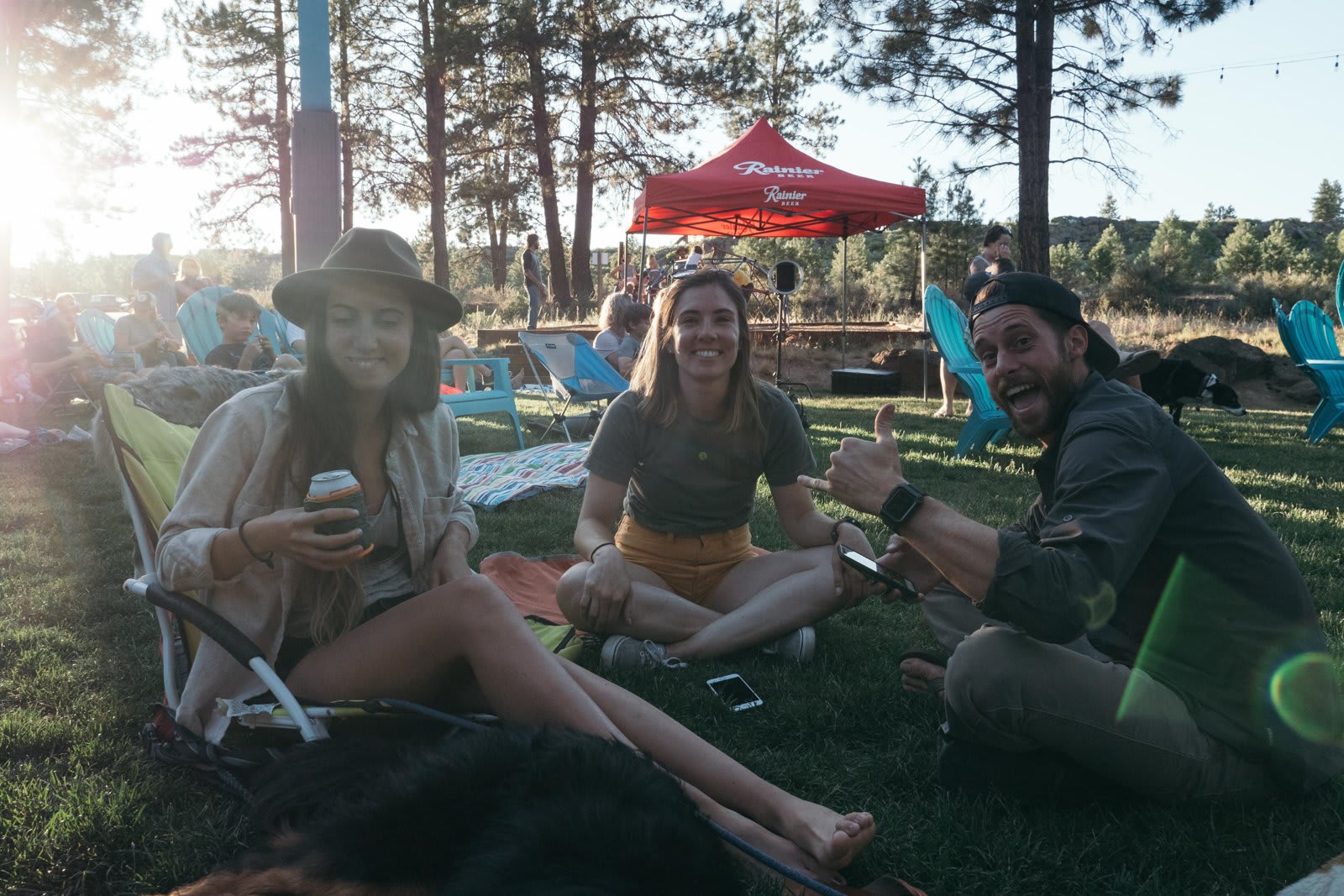 Ok, now let's switch gears and talk about the Bend community. Can you describe the people and the local business owners here?
We're friendly. We want to share our space with everybody. The trails, the parks, the restaurants. I think Bend traditionally has been a destination for skiing, and for outdoor recreation like fishing, hiking, and biking. So, the community has kind of evolved around tourism and that means we're all very welcoming. We just want to be outside, doesn't matter the season. But when things warm up, folks here definitely step it up and like to achieve "the trifecta." That's just something we say when you can ski in the morning, go for a bike ride, and then maybe a round of golf all in the same day. So yeah, overall, I'd say we're an outdoorsy, fun bunch.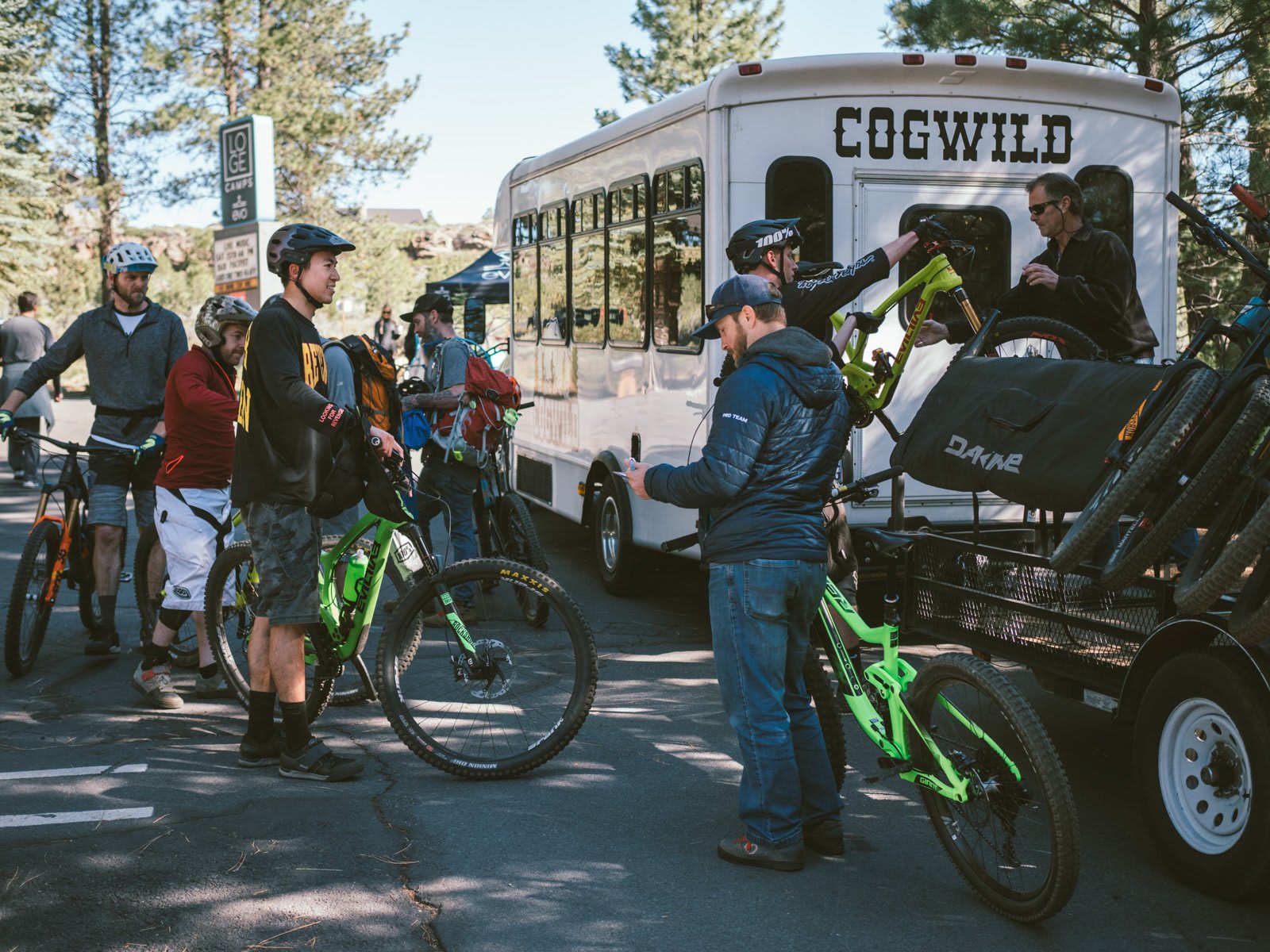 That's a good segue to talk about Cog Wild, the mountain bike tour company that partners with LOGE. What do they have to offer this summer?
The nice thing about Cog Wild is that when it comes to mountain biking, they know everything there is to know about riding here. Especially if you're new to Bend's trail system, it's just great to have some insider knowledge on how all the junctions work. You can take one of their shuttles to a spot you might not be able to reach on your own. They have these fun, weekly camps for kids and adults. They offer clinics if you want to improve your skills, and they also do guided tours. If you rather bike with somebody who knows the ins and outs, they can take you or your group on a more tailored ride that suits your abilities. Plus, it's pretty cool that they are onsite at LOGE.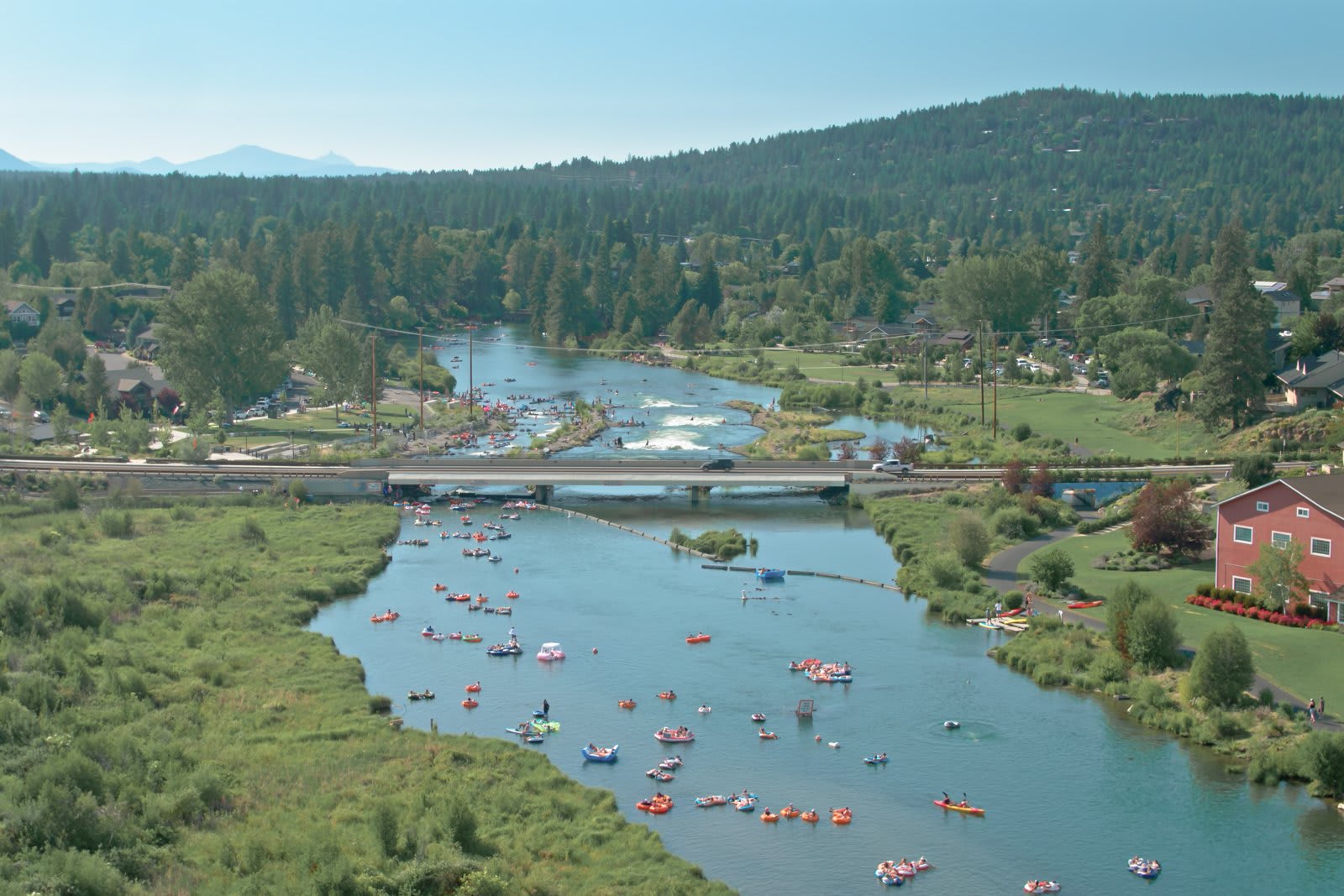 Next topic: local fun. What do you personally like to do around Bend?
I like to ride my bike as much as I can in the summer. Phil's or the Deschutes River Trails are always fun. The hotter it gets in town, the more inviting it is to go to the higher elevations and enjoy the lakes, so I'll go to Cascade Lakes Highway. Folks here call it Lakes Highway because for every lake you see from the road. There are probably five that are short hike in and those are just great places to check out.
Besides the lakes, the river is a big attraction here. You can surf, float, and SUP. The live music is pretty fantastic. You have the big venue, Hayden Homes Amphitheater, but there's also a lot of great local shows, like what we're putting on here at LOGE. Our concerts are becoming more substantial this summer, with food trucks and a craft bar lounge–like we've become a legit spot to catch a cool band for free this summer. Oh, and every Thursday at Drake Park there's the free Munch & Music that's also a good time.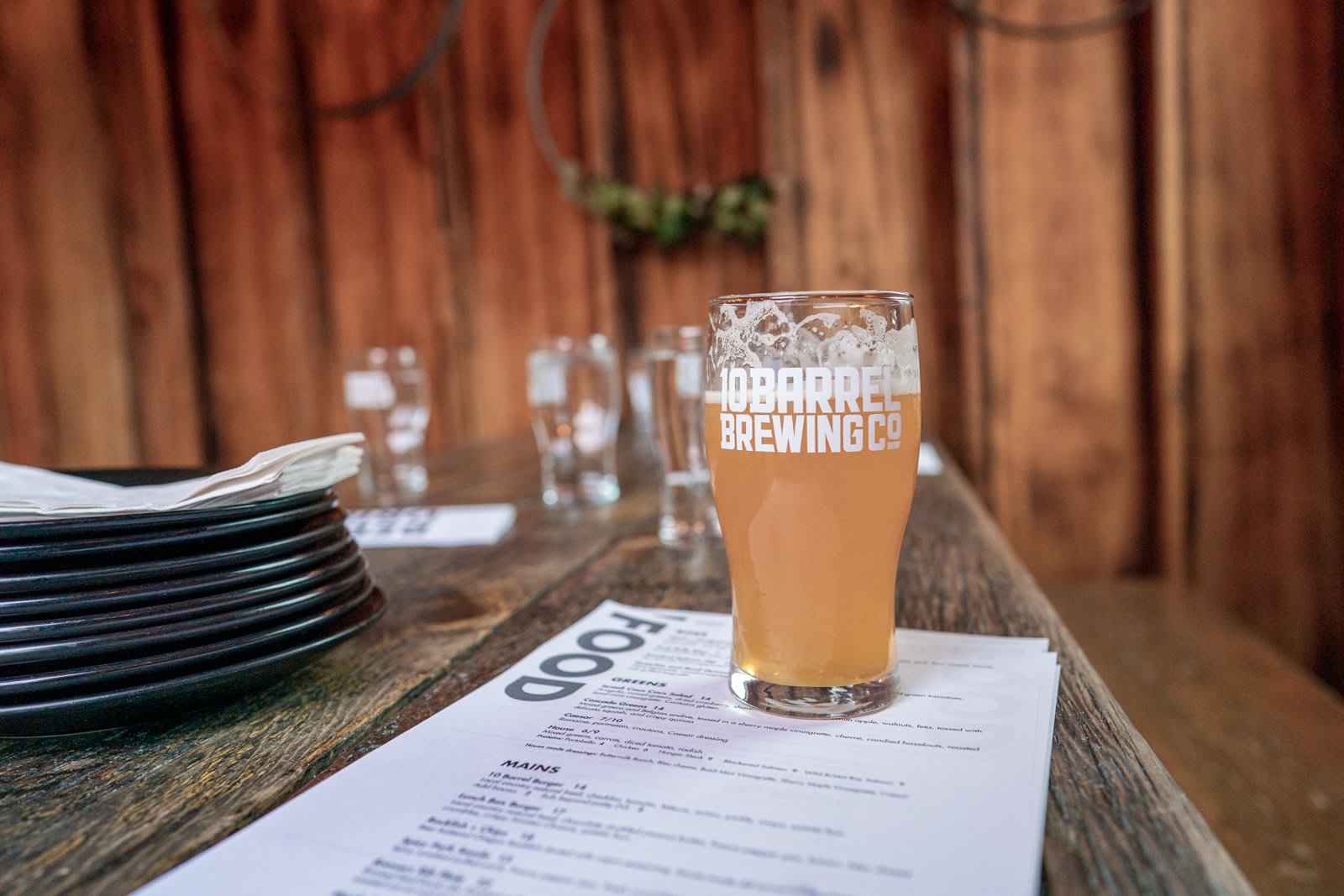 How about the food and drink scene? Anytime I travel, I always want to know where the locals go.
Brother Jon's Public House on Galveston and Cabin 22 are some of our favorite places to go. If you want to make it a pub trail, we tell guests to hit Brother Jon's, then 10 Barrel, and Sunriver Brewing because they're all really close to each other. For food, everyone knows about El Sancho Tacos, but you gotta go. It's so good.
And finally, what sort of onsite LOGE Experiences can guests expect?
So much! We have the Schnucki German-style food truck out here all summer from Thursday through Sunday serving up kebabs, sausages, potato pancakes. We also have yoga in the mornings now and Spin Some Vinyl Happy Hour on Mondays through Fridays from 2-5 PM. And of course, the Summer Jam Series is free for everyone every week while it's still warm–and besides the food truck and drinks that show up for these events, we also bring in jewelry makers, face painting, and balloon-animal making. It's a real family-friendly experience, and anyone can come, not just LOGE guests.
I'm also excited about our Cancer Bike Out fundraiser. On September 30, Cog Wild helps shuttle folks in and out to Wanoga all day to ride the trails. Then, everyone comes back to LOGE for a celebration party. Strive Roots will be playing. It's going to be great.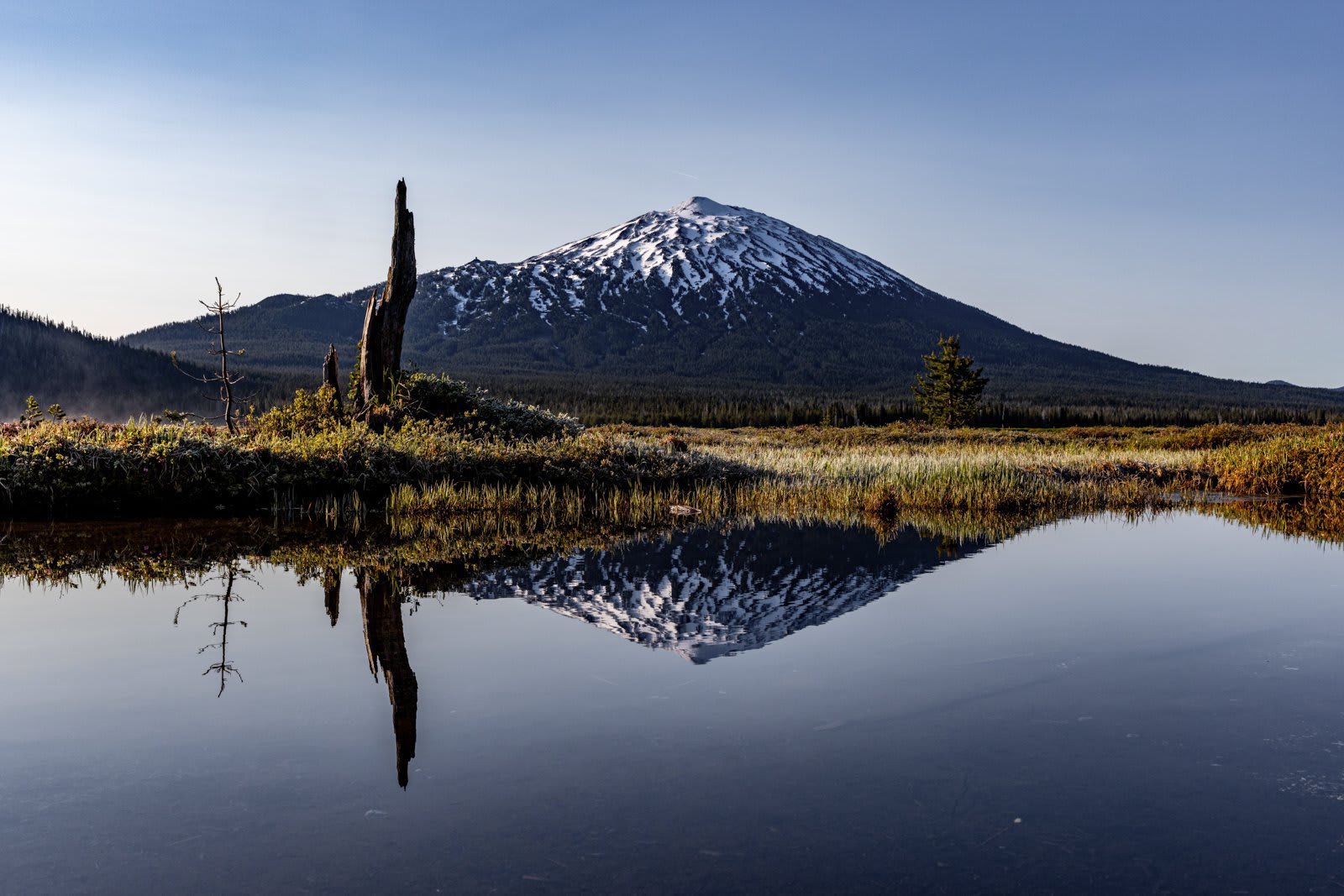 Thanks, Todd, for taking the time to chat with us. It can sometimes be a bit overwhelming to know what to do when you show up to such a great place like Bend, but you really helped clear the path a bit. If you're still looking for a summer adventure, let Todd and the team over at LOGE Bend show you the way. Download our new app, check out our social, and hit us up with your questions, pics, ideas, whatever!
*The lie was that Todd did not have dreadlocks in college. He tried, but it was a mess. He has total respect for anyone who is dedicated enough to pull it off.