Have you heard? Our sweet little firstborn, LOGE Westport, is getting quite the expansion. More than doubling in size, while offering even more ways to stay and play. We got to sit down with our Director of Development, the one and only Maggie Zygmontowicz, to get more details about this exciting renovation.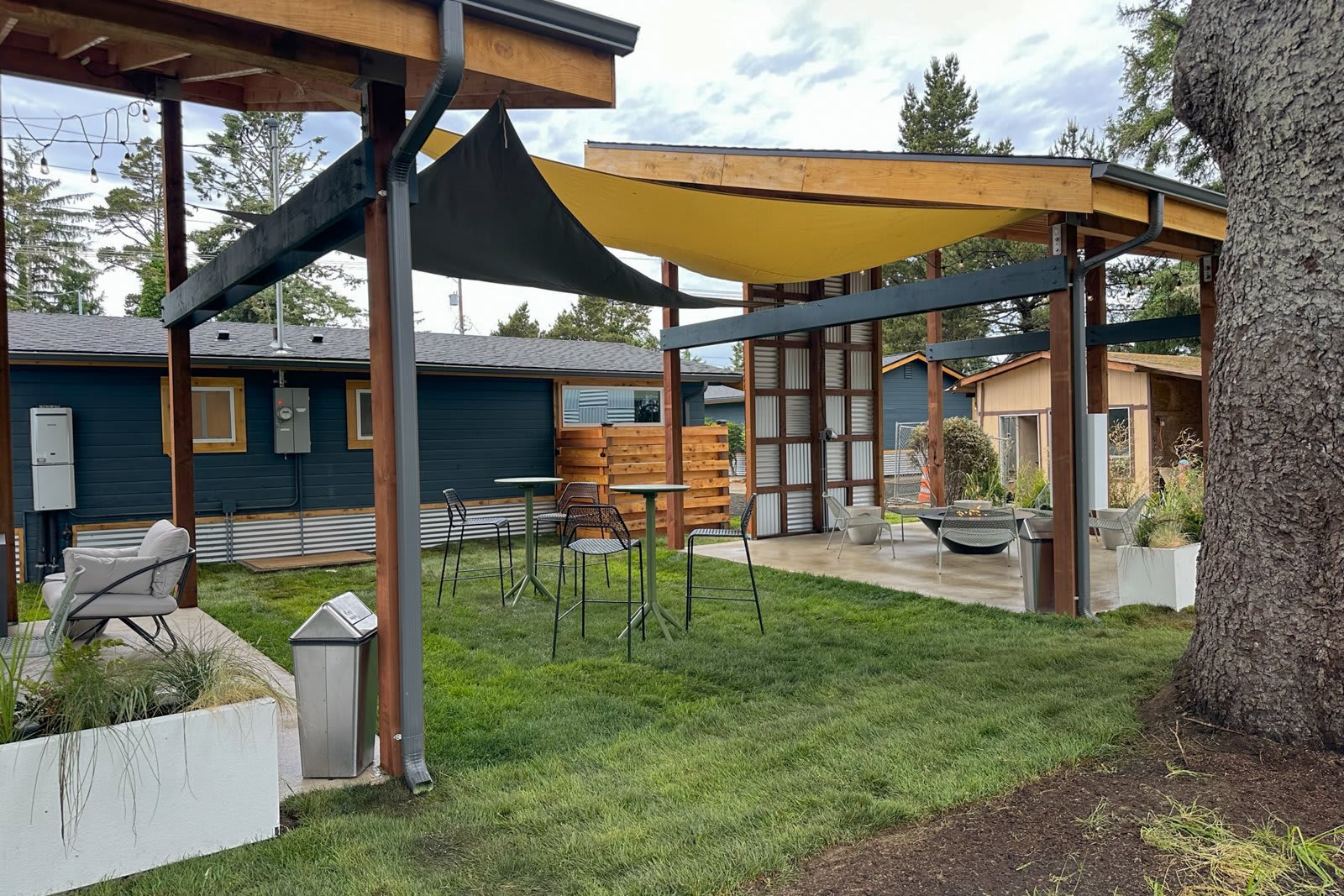 Hey Maggie, we're stoked you were able to talk to us with your busy schedule these days. First things first, we know this reno is happening in phases. When will Phase 1 be complete?
Maggie: Yeah, so we actually welcomed guests to the finished Phase 1 on June 9 this year. In this phase we created 10 new guestrooms, a new co-work lounge with a private conference room, open seating, a small kitchenette, and a space for LOGE employees. We redid the roofing for the outdoor camping area. And we've opened up a new outdoor lounge area with a roof for those rainy months and firepits that we know the guests love.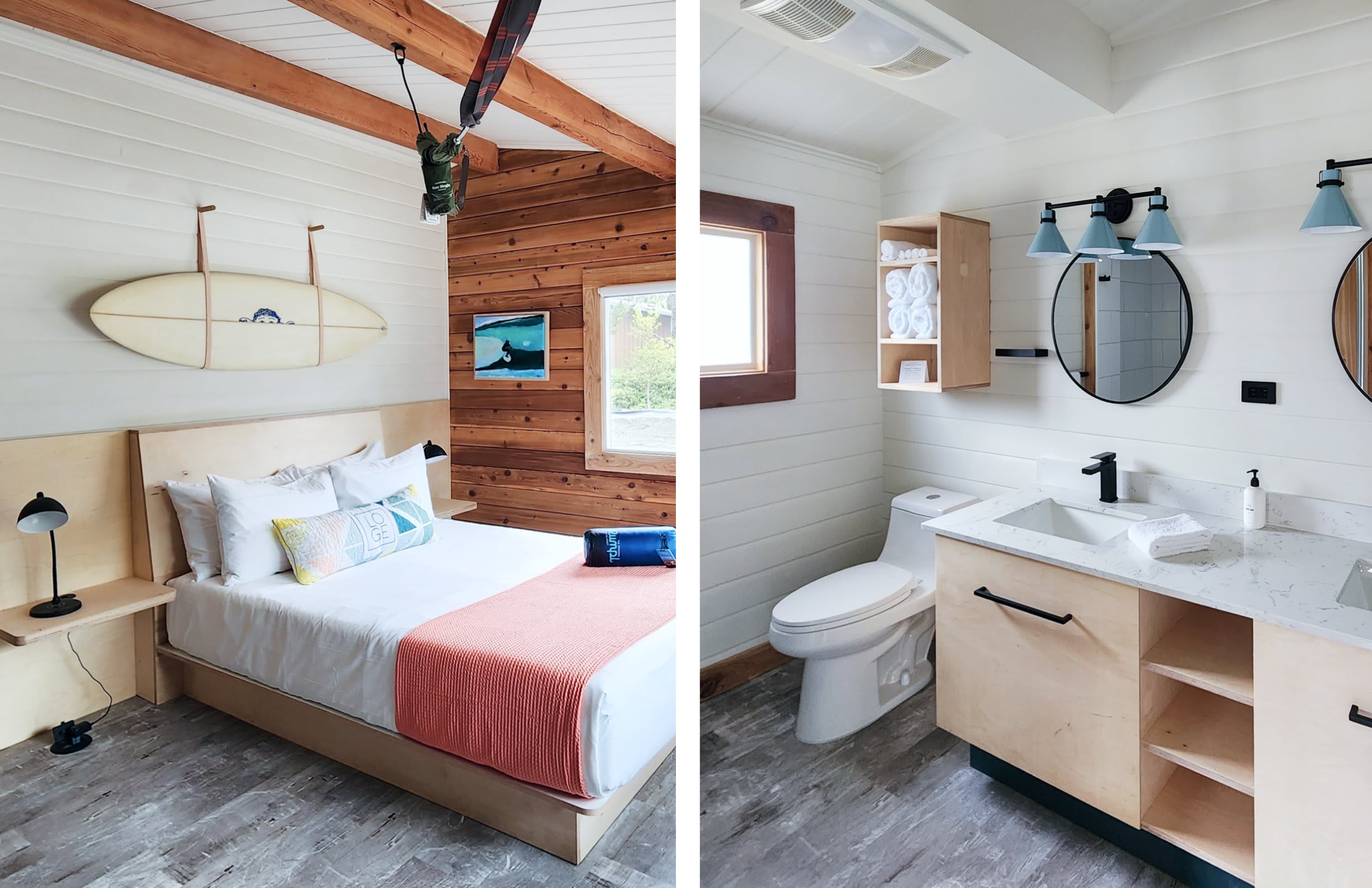 Nice! So, tell us more about these other phases. What can guests expect?
Maggie: For Phase 2, we'll be doing a little facelift on the original 11 guestrooms, just some paint and new furniture type of stuff. Then, we'll be adding a spa! (more on that below, we promise) We'll also be changing the café A LOT. Instead of the small walk-up café that Westport guests might remember, we're gutting the whole thing and creating one awesome sit-down experience, with a bar, lots of seating, and more food and beverage options. It's gonna be great. But one of the bigger changes that's happening in the original Westport location will be the brand-new retail and gear rental space. All in all, we're hoping that this phase will be done around fall, if not a smidge sooner.

Phase 3 will happen in the new property we bought that's right next door to the original Westport location. Currently, it's all just open land with these huge oak trees. So, we'll be adding a bunch of new rooms (while not disturbing the trees, of course), a few old-school Airstreams that we're renovating, and 12 tiny cabins that were made in Oregon. We'll have another outdoor kitchen in this area as well. And yes, it'll have a Traeger Grill in this new space, too 😉 If everything goes right with construction (haha, famous last words, we know) then it's looking like Phase 3 will be complete sometime at the end of the year.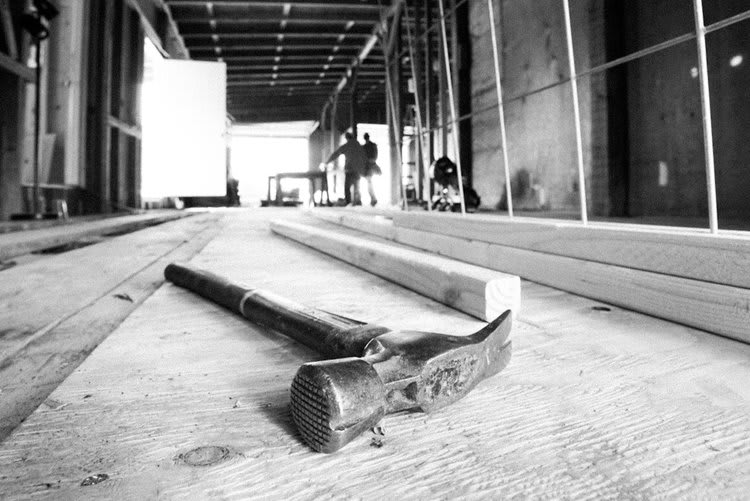 Holy moly, what a change! But I'm sure all the guests are wondering about the construction noise, right?
Maggie: So far, not a single guest has complained. We've kept the noise down and mostly everyone is just excited to see all the cool, new digs. Guests can't access the construction sites, so there's no danger to anyone and it's been pretty easy to segregate the expansion area with the original LOGE that people know and love. At a certain point, the gear rental area will move into a pod container while we transition from the original gear spot to the new building, but we'll have it all worked out and everyone will be able to get what they expect from their stay here.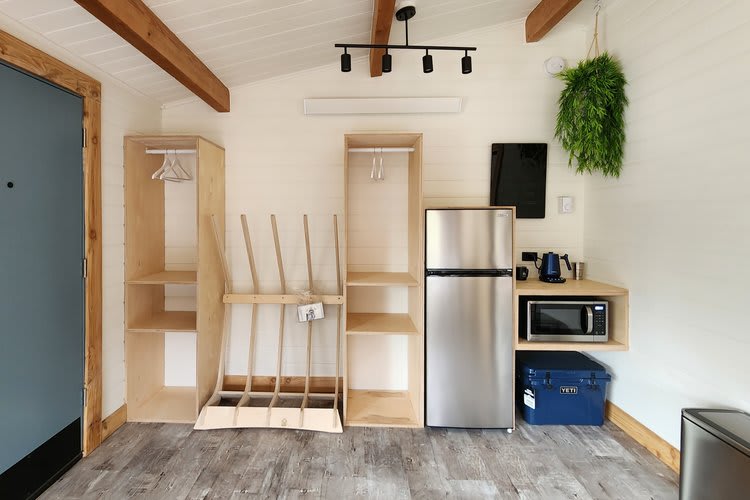 Perfect. So, what's being done to ensure this expansion is eco-friendly and sustainable?
Maggie: We are always conscious of the projects we take on, and the same goes for this one in Westport. We don't tear and build new if we can help it. Instead, we try to work with existing conditions. For example, the new cabins are a unique type of construction. They've got original wood beams and wood walls in them that are just fantastic. So, we really try to make sure that we're honoring what's already here. As for the co-work community building that we're getting rid of, our first priority is to donate it or sell it, because what we definitely don't want to do is demo it and put a perfectly useful building in the dump. We really do make an effort to keep what we have.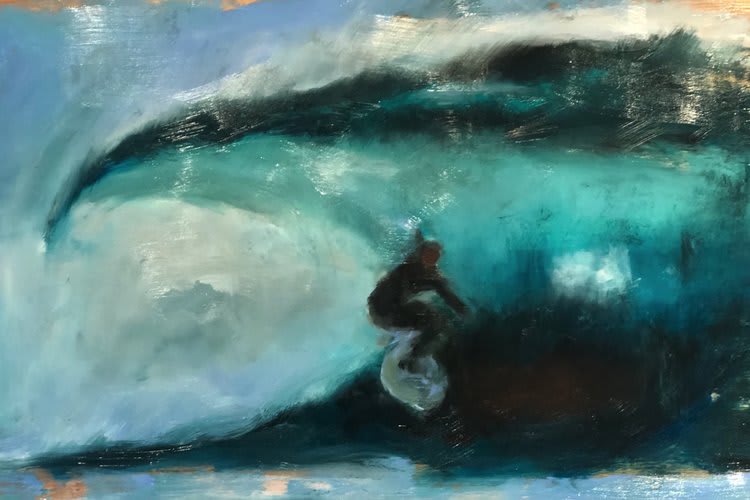 That's so good to hear. Ok, now how about the design. What pretty things should the guests expect?
Maggie: Right now, we're planning on three murals with both inside and outside, where the spa will be. We're really excited to see what the artist does with these spaces. (Note: Mural artist to be revealed soon.)
Then, in the rooms we've partnered with John Holm, the same artist who we used before at Westport. He does these awesome surf-inspired paintings: people on surfboards, waves, that sort of thing. They look really great.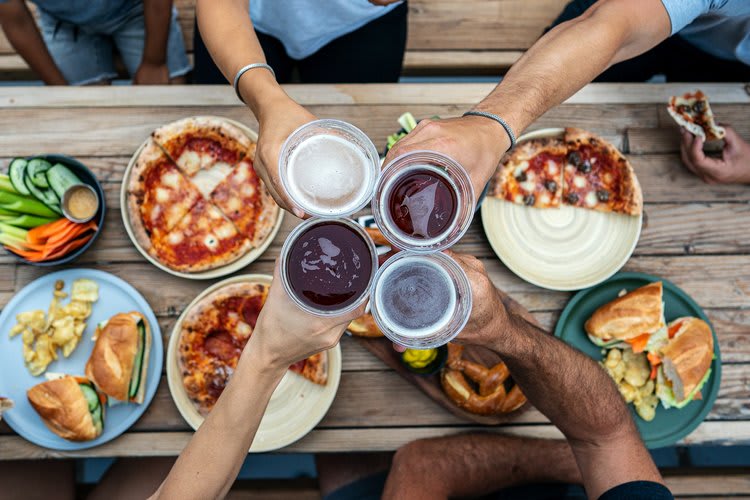 Now, let's talk about everyone's favorite topic– food and drinks. Will there be any new items now that the café is getting bigger?
Maggie: Definitely! The menu will be totally new. We'll be modeling it after what we have at Leavenworth Downtown, so trust me it's going to be delicious and full of good things that will fuel a surf session.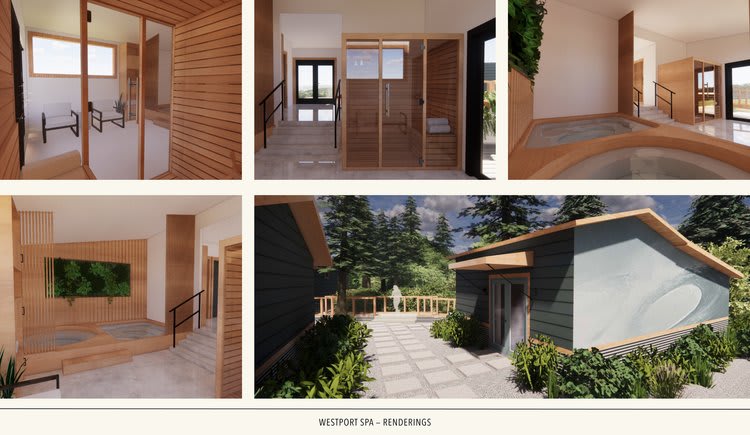 Yum! And then the other item I'm sure everyone is excited about is the spa. What will be in that space?
Maggie: Yeah, so the spa will have a Nordic feel to it. It'll be our first spa at LOGE with a cold plunge! It'll also have a hot tub and a hot rock sauna. Plus, the space will have bathrooms, showers, and extra towels so you don't have to go back to your room when you're trying to relax. I think the cold-water surfers are really going to love this very serene area.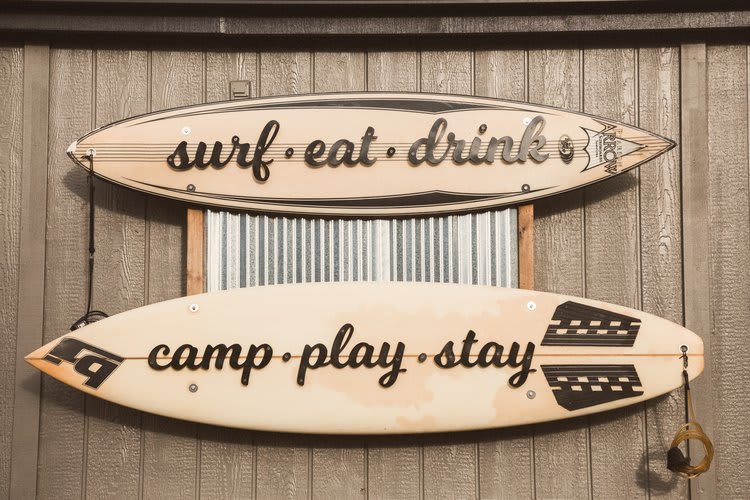 And finally, what are you most excited to see come to fruition with this expansion?
Maggie: Ooh, that's a hard one to be honest. I would say it's a tie between the surf shack and the new tiny cabins. The surf shack is so needed in this town. We've done a great job working in the smaller garage, but it's time to expand and it'll be really cool to see that space come to life. The building is going to be two stories, open air, with huge windows–just a beautiful place to check out the gear and other goods. And then the tiny cabins are going to be so unique, especially where they'll be located on the property. The land is gorgeous. There's this wooded marsh area where it's like you're in the middle of nowhere and the cabins are surrounded by nature–it's all just so peaceful. And really, with the cabins and Airstreams we'll pretty much have every type of lodging choice there is to offer at Westport. From camping to various types of rooms, guests can have a whole new experience every time they come here and that's pretty cool.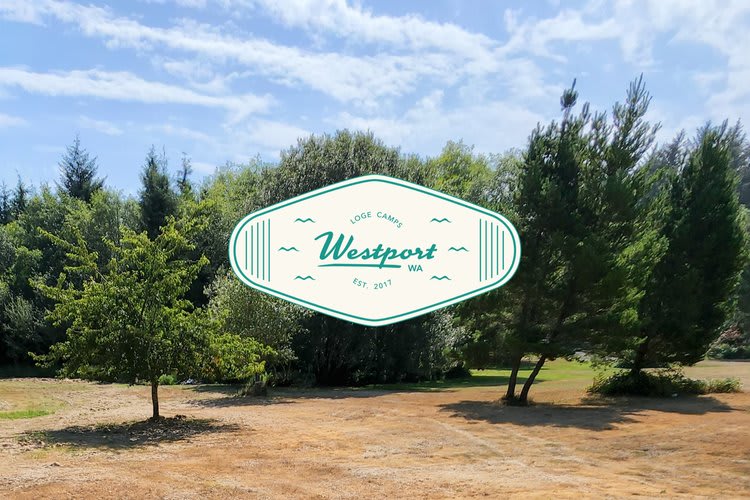 Wow, just wow! We are so grateful that Maggie had the time and energy to talk to us about this Westport expansion. If you haven't seen what's been done in Phase 1 yet, come on over and book a stay. Share your pics on our social channel or tell us what you're most excited about with all this new stuff. We'll be sure to keep y'all informed as Phase 2 and 3 move towards completion. Shaka!